FITNESS CERTIFICATIONS

: MAD DOGG INDOOR CYCLING, AFAA GROUP FITNESS, AMERICAN RED CROSS CPR

I FOUND FITNESS :

MY GREATEST ACHIEVEMENT WOULD PROBABLY BE WINNING THE POLLY CROCKET SKILLET THROWING COMPETITION. YES, IT WAS AS AMAZING AS IT SOUNDS AND THE TROPHY WAS AN ACTUAL SKILLET.

FAVORITE PART OF MY CLASS:

THAT FEELING WHEN THE BEAT DROPS, EVERYONE IN CLASS IS FOCUSED, SWEATING AND WORKING AS HARD AS THEY CAN. FEEDING OFF THE MUSIC AND ENERGY WE HAVE CREATED. IT'S A BEAUTIFUL EXPERIENCE.

ADVICE FOR NEW STUDENTS:

DO NOT TAKE YOURSELF TO SERIOUSLY. YES, COMPETITION IS FUN AND GOALS ARE IMPORTANT. BUT IT IS WAY MORE IMPORTANT TO FEEL GOOD WHEN YOU HOP OFF THE BIKE. I ALWAYS WANT RIDERS TO FEEL MORE CONFIDENT AND HAPPIER THAN WHEN THEY STARTED.
Who is Nicole Griffin? Echelon cycling instructor, artist, and global inspiration. Nicole has been an instructor for a decade and loves every part of it. Echelon is her home and showing up to teach people all over the world to improve their health and self-confidence is one of her favorite parts. Learn more about Nicole in this video!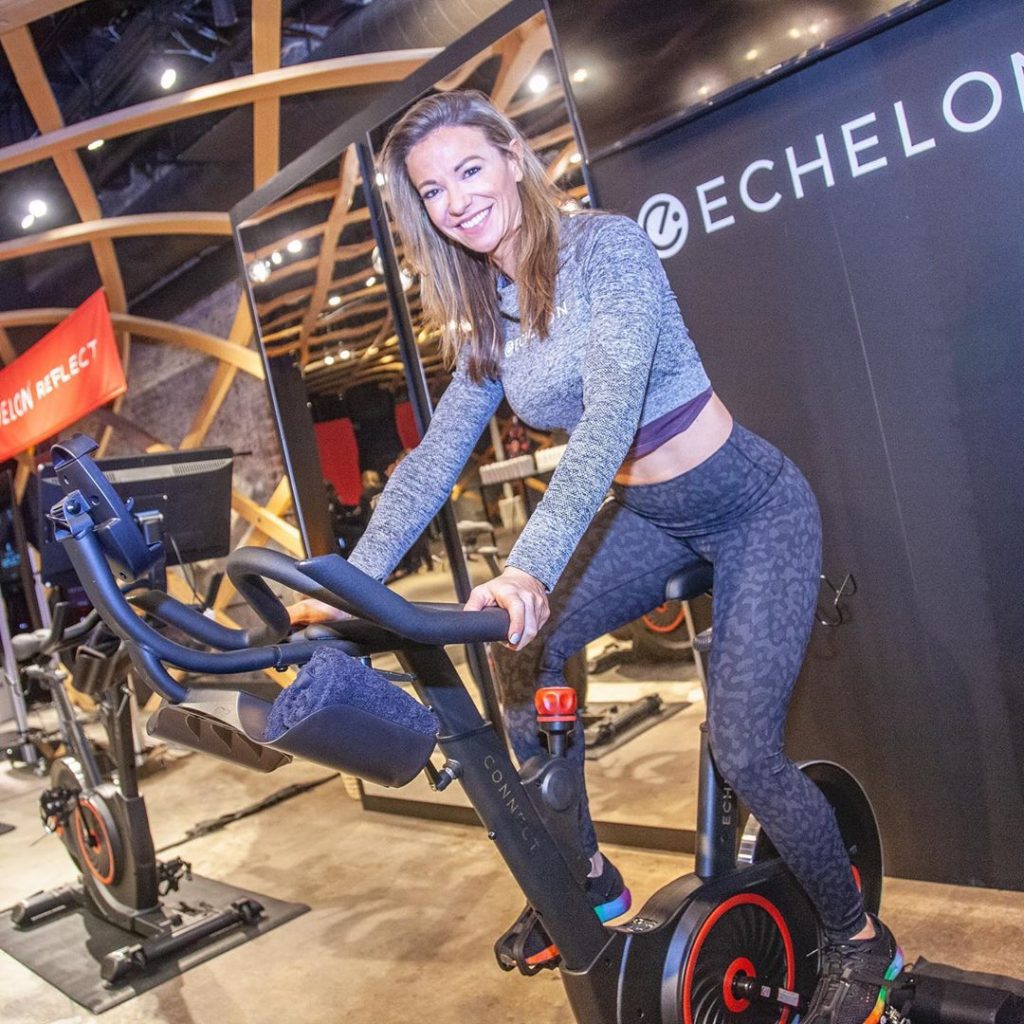 FOLLOW NICOLE ON INSTAGRAM HERE