Indoor Cycling Channel was pleasantly surprised when we found out that Spinco finally arrived in Vancouver.  They took over previous spin business which was called Eastwood Cycle Studio.  The facility is very clean and has a very nice minimalistic and modern look. In the front, you can purchase active wear and SPINCO branded s'well bottles as well as bottled water. There is an area in front of the spin room with many lockers and cubbies to put your shoes. The change room are  nice with a few more lockers inside, two showers, and two washroom stalls. The facility is stocked with towels and toiletries including shampoo, conditioner, body wash, face wash, and tampons.  The service was excellent. When I walked in, I was promptly greeted by a friendly staff member. And when I entered the class, staff helped me and others in the class adjust the bike as it was my first time.  Indoor Cycling Channel rates Spinco Vancouver the  best  Spin Studio in Vancouver.
And if you are trying to decide between Ride Cycle Club and Spinco.  Trust us.  Spinco is 10 times better.
F
And Spinco is just next door to some fine businesses such as Body Energy Club.
As such we recommend and encourage you to visit Spinco Vancouver
>
"SPINCO offers structured, full-body spin classes designed to strengthen the body, energize the mind and feed the soul. Since 2014, the goal of each SPINCO class has been to work together as one team, one bike, moving in unison to the beat of the music to engage the butt, core and arms. Lead by dedicated & motivating instructors, that have undergone intensive in-house training, SPINCO's workouts are made to inspire and uplift. No matter the fitness level, prepare to be motivated to achieve higher levels of personal well-being, physical strength and positive mental attitude," says the company on its website.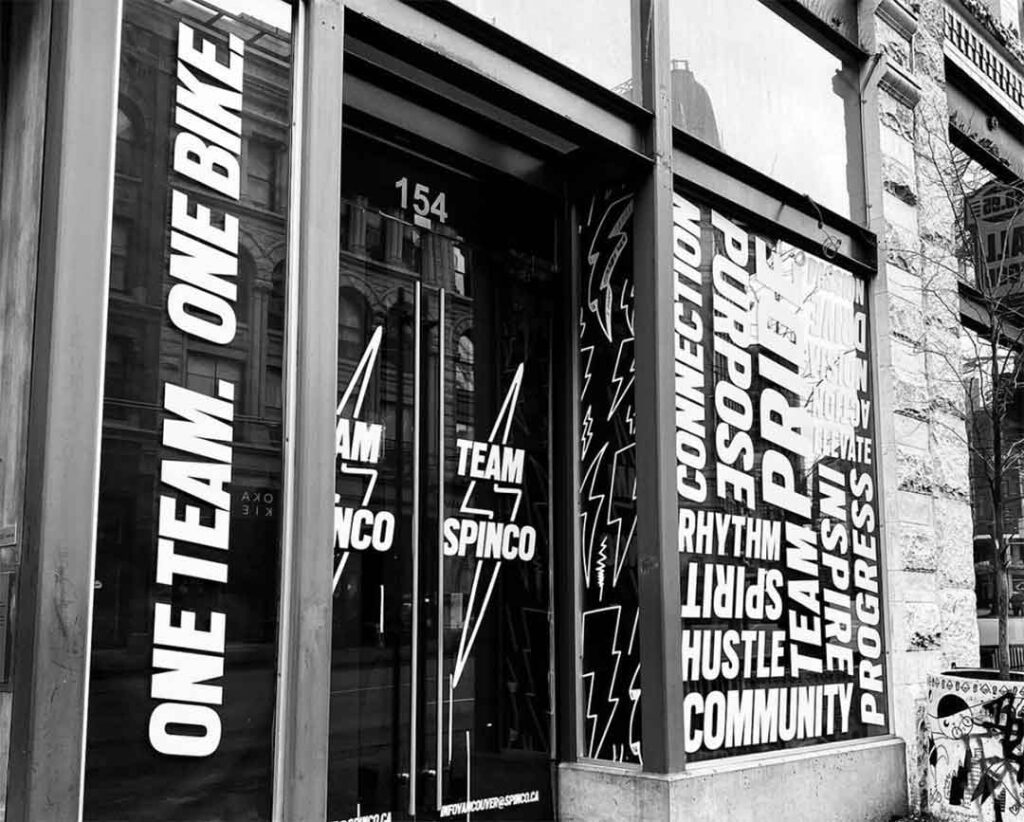 And if you are trying to decide between Ride Cycle Club and Spinco.  Trust us–Spinco is 100 times better.