The city of Vancouver, BC has a very hip neighbourhood with obscene rents, that neighbourhood is called Kitsilano.   As such.  The neighbourhood is full of indoor cycling lovers who were looking for good Kitsilano Spin Classes.  And yes, you guessed it.  Along comes a pricy spin studio called "The Cycle Collective"
Ironically. This studio opened because the other studio on the neighbourhood called Ride Cycle Club engaged in misconduct and malice causing  many people in the neighbourhood wishing for a better studio.
The The Cycle Collective is truly breath-taking.  Seriously it is the epitome of the perfect spin studio.  To begin it is not in a basement and not on the ground floor but elevated on nice on high on the second floor.  Secondly, it is flooded with natural sunlight which is very good for your health, this is. because of the huge floor to ceiling windows.   Because of the floor to ceiling windows you are bathed in natural sunlight, love that !!  Then there is the huge spacious studio, no one is cramped.   There is even room for leather couches and social area.  it is like a huge New York Condo.
Then there is the sophisticated high end cycle system.  They have the KIESER INTERACTIVE CYCLE system.  The Keiser M Series app is a powerful tool for collecting data from Keiser M Series Intelligent equipment. Quickly connect to equipment and begin training with real-time graphs for power, cadence range dials, FTP zones, and W/Kg ratios. Choose to free ride, perform an FTP test, or follow one of the guided sessions designed by Keiser Master Trainers
The Cycle Collective is a boutique indoor cycling studio that compliments the energetic neighbourhood of Kitsilano. The Cycle Collective brings the benefits of interval-based indoor cycling to anyone looking for genuine results. From the novice to the seasoned athlete, our workouts are achievable by all and will leave you feeling accomplished. Take the guesswork out of training and allow our industry-leading coaches to guide you toward your goals. Immerse yourself in a community experience that provides that extra motivational boost when you need it.
According to The Cycle Collective: their coaches, staff, and all of us make up their community. The Cycle Collective community  comes together and create energy that cannot be found anywhere else. Nothing can replace that instant motivation you gain when you turn your head in a class and see all these like-minded individuals chasing after the same goals. Group fitness classes are designed to push you further than you would on your own. Plus, you get to celebrate afterwards with other humans!  They carefully design their classes to maximize your experience; to both deliver great fitness, but to also keep your body healthy and happy. We often see people jump right into a high-intensity exercise workout without warming up or receiving knowledge about what they will be going through. At The Cycle Collective, you won't encounter any of this. We take the time to personally ensure everyone is properly set up on their bikes through a bike fit. We then describe our workout format and why interval training is so beneficial. Everyone is welcome. We all have our own goals in life and we know the importance exercising plays in that journey. From the physical benefits to the mental health improvements, our community sees it all and therefore we set out to create a space that allows you to escape and focus on yourself. It doesn't matter if you're an athlete or a novice just starting to work out for the first time, our experience is tailored for everyone.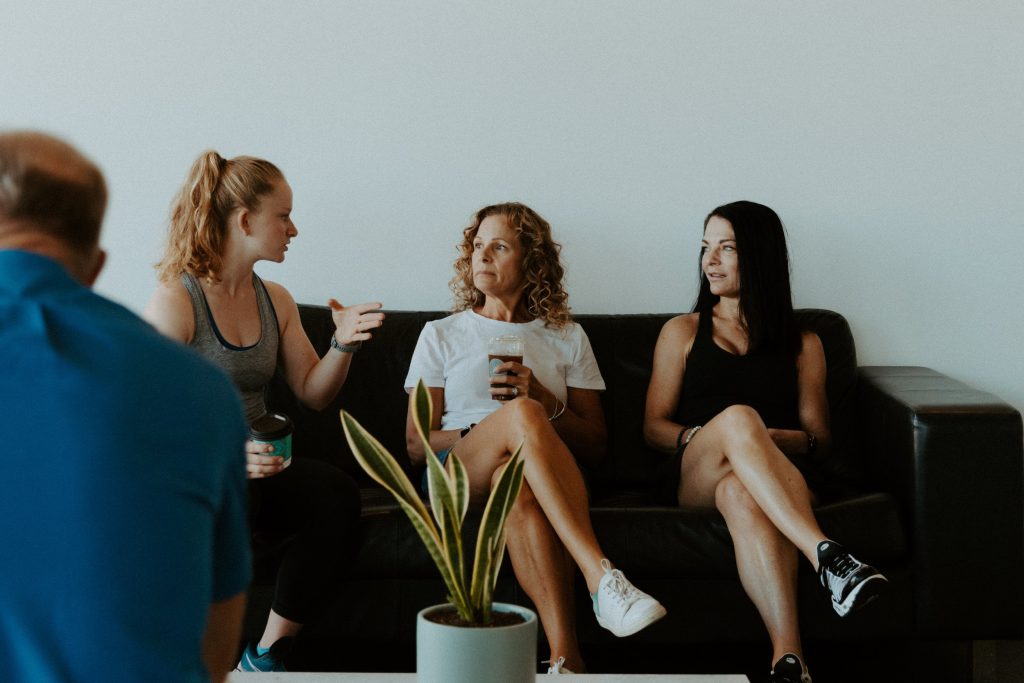 Studio Amenities
Shower and change rooms
Complimentary sweat and shower towels
Cycling shoe rentals