Sp i n o f f  which is located in North Vancouver provides high energy spin classes for all ages and fitness levels! We strive to provide the largest variety of spin classes in North and West Vancouver from hill climbs and intervals, to technical and instructional, to fun drench bootcamps. We aim to teach you techniques, burn fat, build and sculpt gorgeous "stems" and strengthen your core like nothing else. Getting you out of that cardio rut and have a great time doing it since 2016.  First of all the staff are INCREDIBLY NICE and offer EXCELLENT Spin Classes in North Vancouver.
Unfortunately the spin instructors who are renting the studio have to deal with the infamous Chris Austin, the owner.  I myself had problems with this mean-spirited owner.  Chris Austin used to have a co-partner, but she left him also.  Chris Austin who lives in North Vancouver  had to shut down his Deep Cove location.  Let's hope he is nice to the new spin instructors or this location will get shut down also.
You will also love the Keiser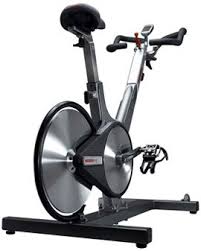 Indoor Cycling Bikes. These bikes are the best in the industry and cost the most.  The Keiser M3 with the fly wheel at the back is the best.   Most spin bikes have  the flywheel up front. This bike is very sleek and smooth, the flywheel is not heavy and I believe the ride is better due to placement of the flywheel and overall design. I would label this bike the Rolls Royce of the spin world. The design and quality are fabulous. Thank you BodyCo !!
What was stunning and the reason they are the top Indoor Cycling Studio in Canada is because they have TWO SPIN STUDIOS !!  Not only that, but their other studio has the other top level Indoor Cycling bikes. Their other studio has the famous Cyclops Bikes which is awesome !!!  CycleOps Indoor Cycles give you the ability to duplicate the fit and feel of your real bike, all the way down to using your own pedals. The custom fit makes it easier to work on fine-tuning your performance while you measure and collect important data, including power.  The electronic user interface can be tailored to your training program.
And if you're like most people who enjoys a fitness studio based on friendly and professional staff then you will
be pleased to hear that BodyCo is managed by Karina Stampfli who is a Certified Personal Trainer PLUS a Pre and Post Natal Specialist.  So those who pregnant or just gave birth will be in good hands with Karina.  Karina has been involved in physical activity right from the time she began to walk. Skiing, figure skating, and soccer consumed most of her pre adolescent years immersing her into elite athletic groups and clubs.
Now let's look at their schedule.  This is more good news. Because BodyCo Fitness offers morning, lunch and evening classes which is awesome for those with tight schedules.  Here is a link to their schedule.  http://www.bodycospinoff.ca/about
We hope you enjoy your visit at BodyCo Fitness and we hope there are more locations in the near future.  Here is their website and location.  PLus a few more pictures.  Cheers.
BodyCo  s p i n o f f 
115 Bowser Aveune
North Vancouver | BC
V7P 3H1