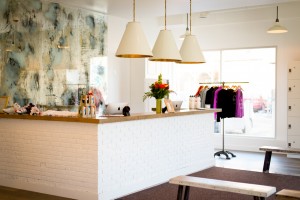 ONE CYCLE was created with the intention of revolutionizing group fitness in Calgary.
Based on a vision of "oneness" our goal is to bring people together to move and breathe as one in a safe, welcoming, and VERY FUN environment.
At ONE CYCLE you will get a full-body workout in just 50 minutes. The classes will lengthen and strengthen leg muscles, encourage core stability, tone biceps and triceps, and improve cardiovascular health. Our highly trained instructors will challenge and inspire you. The high-energy music (from our mind-blowing sound system!) is guaranteed to boost your mood and help you get into the groove. Your heart will race, your muscles will burn, but most of all, your spirit will soar! You will leave the studio feeling strong and calm – a healthier, happier you!
Below is their website and info
ONE CYCLE Spin Studio | 403-244-4484 | 2115 4th Street SW, Calgary, AB, T2S 1W8